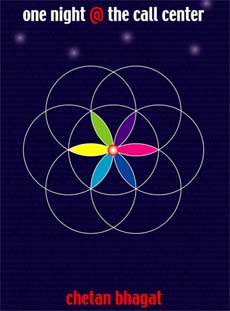 The second from Mr.
Bhagat
does come with an interesting premise - there are 6 people who work in a call center and each of them has his/her own personal and professional problems. The entire story happens on a single night when after a series of unfortunate events, the six of them receive a call from God, when they are on the edge of falling into a gorge. Interested?
My interest in reading this book was twofold:
1. I got the two
Bhagath
books for a good deal online
2. I was so in sync with Five Point Someone, that I wanted to see whether it was a flash in the pan or not.
The book appeals with realism and you tend to accept
Shyam
, the narrator for what he and at the same time, you can't help feeling that he is not a go-getter, which is why he faces his problems in life.
The call from God has not been overdone and
over hyped
- rather, as it was with
Life of Pi
, the caller/speaker could be anybody else - even one amongst the 6 people facing death, but the narrator/
Bhagath
chooses to call it God. I think the book hints at this possibility too.
The only bad thing I found about the book was the cinematic ending - was very contrived and that ending spoils the effect of the book,
at least
for me.
Verdict:
Time pass. Definitely not a Must Read.